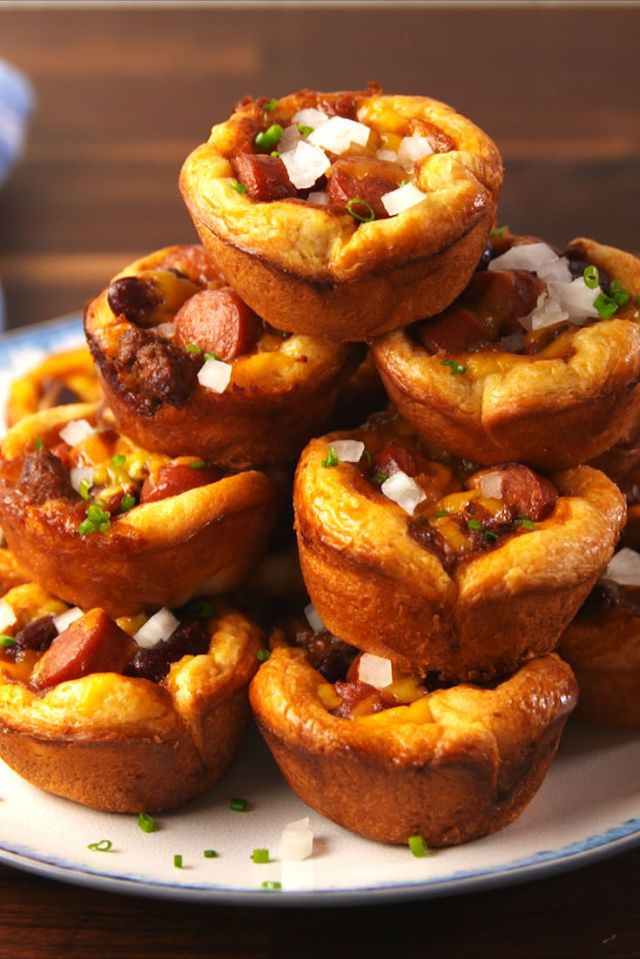 Prep Time: 10 Mins Cook Time: 25 Mins
Ingredients
1 can refrigerated biscuit dough
Cooking spray, for pan
1 can chili, such as Homel
8 hot dogs, sliced
1 c. Cheddar cheese
1 egg, whisked
1/2 Onion, finely chopped
1 tsp. chives, for garnish
Directions
Preheat oven to 325º F. Grease 2 muffin trays with nonstick cooking spray.

Carefully slice biscuits in half and press into the inside of the muffin cups.

Spoon heaping tablespoons of chili into the biscuit cups and top with 4-5 slices hot dog and a sprinkling of cheddar cheese.

Brush overhanging biscuit dough with egg wash and bake until golden, 20-25 minutes. Top with onion and chives and serve.