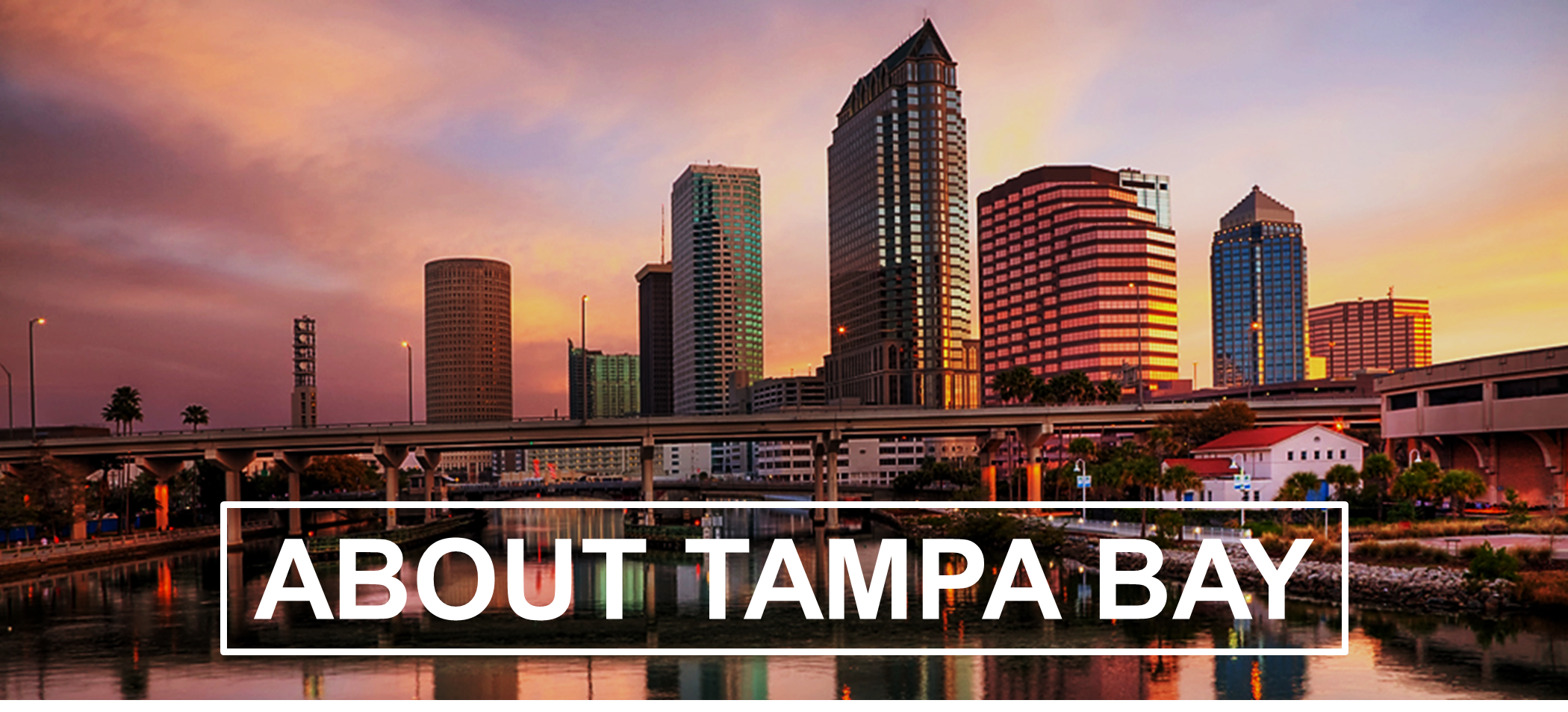 Welcome to Tampa Bay! Located on Florida's West coast, the Tampa Bay area is home to more than 2.7 million residents, making it the 18th most populated metropolitan area in the U.S. There are a ton of reasons so many people are proud to call the Bay Area their home. With an average of 246 days of sunshine per year and 0 days of snow, it is safe to say the weather here is as good as it can get.
The Tampa Bay area provides an endless supply of entertainment. From its lively craft beer and food truck scene, to our beautiful historic districts, our amazing cuisine, sports, and some of the most famous beaches in the world, it is easy to see why so many people love it here.
Catch a fish, catch a game, grab a bite or grab a brew, and put your toes in the sand. It's always a great day in Tampa Bay.